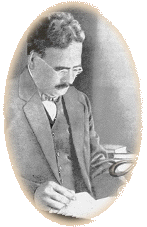 QUOTES FROM IQBAL
POET, THINKER, HUMANIST
"I have seen the movement of the sinews of the sky,
And the blood coursing in the veins of the moon."
"IQBAL"
MYSTERIES OF SELFLESSNESS
"Since love first made the breast an instrument
Of fierce lamenting, by its flame my heart
Was molten to a mirror, like a rose
I pluck my breast apart, that I may hang
This mirror in your sight
Gaze you therein."
"IQBAL"
"I am but as the spark that gleams for a moment,
His burning candle consumed me - the moth;
His wine overwhelmed my goblet,
The master of Rum transmuted my earth to gold
And set my ashes aflame."
"IQBAL"
PRESIDENTIAL ADDRESS AT THE ALL INDIA MUSLIM LEAGUE SESSION AT ALLAHABAD IN 1930
" I, therefore, demand the formation of a consolidated Muslim State in
the best interest of India and Islam."
"IQBAL"
"But only a brief moment
is granted to the brave
one breath or two, whose wage is
The long nights of the grave."
"IQBAL"
Thou didst create the night, but I made the lamp.
Thou didst create clay, but I made the cup.
Thou didst create the deserts, mountains and forests,
I produced the orchards, gardens and groves.
It is I who made the glass out of stone,
And it is I who turn a poison into an antidote
"IQBAL"